Een interessant voorstel van Ali Abdel-Aziz, matchmaker en vicepresident van World Series of Fighting. Op maandag stelde hij, tijdens een aflevering van 'The MMA Hour', voor om een pay-per-view te organiseren met gevechten tussen Bellator-vechters en vechters van World Series of Fighting. Van dit voorstel maakte hij geen half werk en had hij zelfs al een matchcard in gedachten.
In zijn meest recente uitlatingen over de organisatie van Bjorn Rebney was Abdel-Aziz erg kritisch. Hij was niet te spreken over de manier waarop zij met vechters omgaan met als voorbeelden Eddie Alvarez en Ben Askren. In het interview laat hij ook duidelijk weten geen fan te zijn van bepaalde mensen bij Bellator, maar maakt hij wel duidelijk dat er Bellator-vechters zijn die hem bevallen en hij een groot fan is van hen.
Bellator zelf heeft geen reactie gegeven op dit voorstel en weigert dit ook te doen, aldus Ariel Helwani.
Bellator has declined to comment on yesterday's World Series of Fighting fight card proposal. So that's that. Fun while it lasted.

— Ariel Helwani (@arielhelwani) 7 januari 2014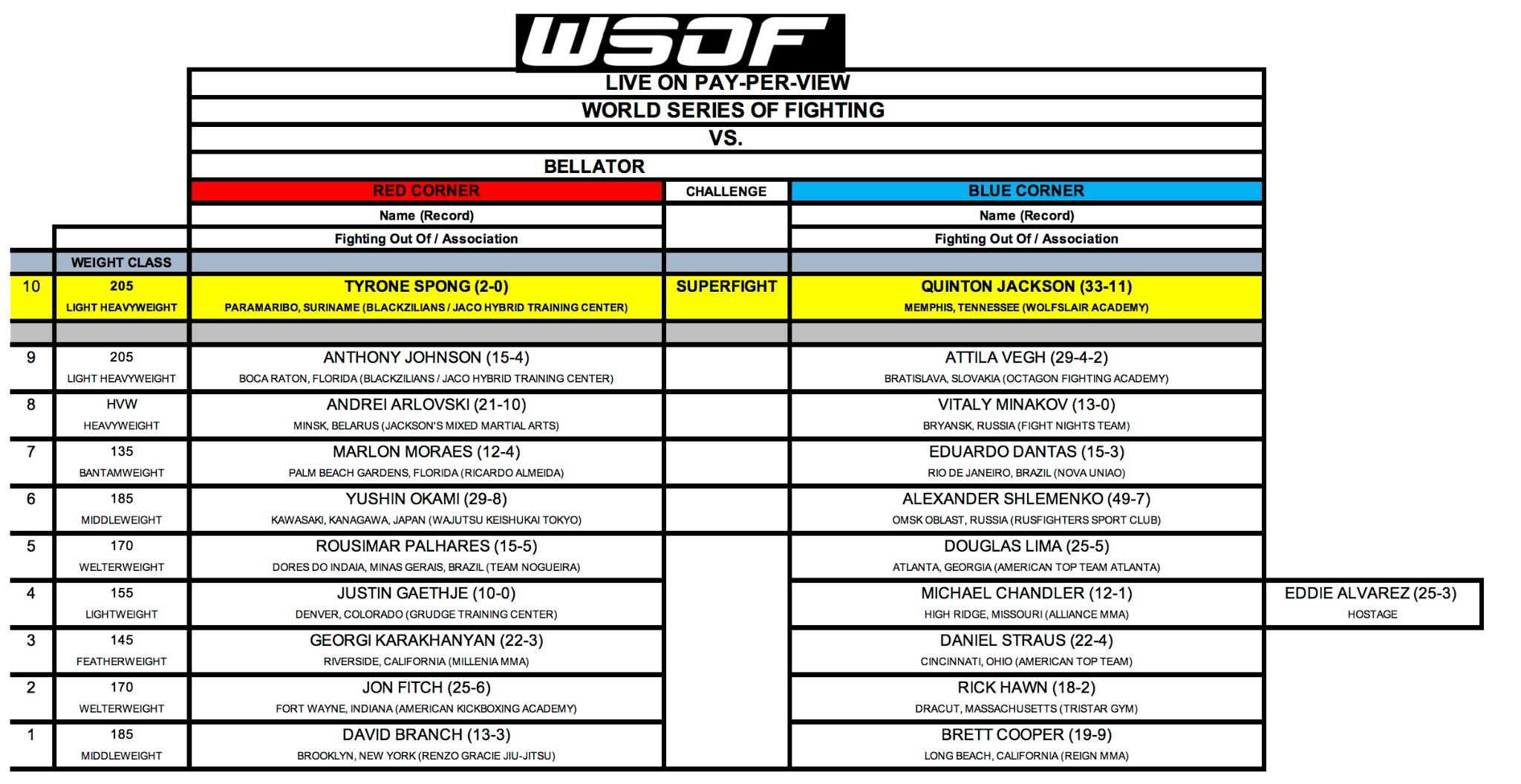 Abdel-Aziz is erg zelfverzekerd over de match-ups die hij heeft gemaakt. Denken jullie ook dat WSOF 10-0 zou gaan met deze tien gevechten?