Georges St-Pierre heeft een nieuwe filmrol te pakken. Na eerder 'Never Surrender' en 'Death Warrior' te hebben gespeeld, gaat de Canadees de grote slechterik spelen in 'Captain America: The Winter Warrior'. De film zal beginnen opgenomen vanaf eind april of begin mei, waarna die in april 2014 uit moet komen.
St-Pierre zal Batroc the Leaper spelen, een Franse martial artist en een savate-expert zonder superkrachten. "Rush" zal hiermee naast Chris Evans (Captain America), Scarlett Johansson (The Black Widow) en Samuel L. Jackson (Nick Fury) op het doek verschijnen.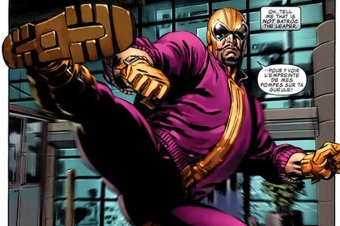 Verwacht wordt dat het filmen niet zo lang zal innemen aangezien St-Pierre geen hoofdrol zal spelen. Waarschijnlijk zal de Canadees in de herfst weer terugkeren tegen Jonhy Hendricks in de octagon, aldus Bleacher Report.